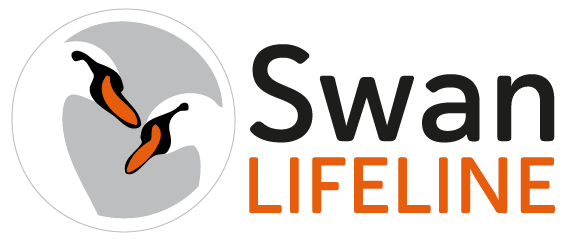 Swan Lifeline is the primary charity that Bray Marine Sales supports.
We've recently seen a big increase in river users and boat traffic, and we want to help ensure that boats and the wildlife can co-exist happily on the river.
Swan Lifeline is the oldest registered charity devoted entirely to the care of sick and injured swans in the Thames Valley and surrounding areas. It was founded in 1986 by a small group of dedicated and passionate swan rescuers who initially worked from private homes. In 1992 Eton College offered them the lease of Cuckoo Weir Island and a year later, after building a treatment centre, outside pens and accommodation for their manager, Swan Lifeline moved in.
Swan Lifeline rescue, provide shelter and treatment for sick and injured swans with a view to returning them to the wild as soon as possible. They educate the public about the incidence and effects of pollution and human activities on swans and other wildfowl on the UK's rivers and waterways. Their work is possible only through donations, legacies and support from the general public along with sponsors, trustees and volunteers.
The pandemic was tough for all charities and Swan Lifeline was no exception. We would love to help them raise some much-needed funds. Bray Marine Sales have kicked off their support by giving their rescue RIB and engine a complete overhaul.
You can donate to Swan Lifeline by clicking here